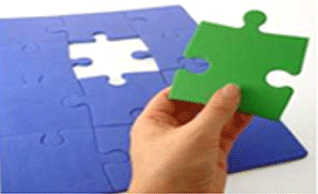 Review and closure of nonconformities
Do you face these challenges?
Company policies are in line with the Statutes
Complying with different regulations
Proper maintenance of files/records
Identification of gaps or lapses and their regulation
Manpower under utilization
Proper implementation of Company Policies
Has the company complied with various laws
Maximum utilization of HR Resources
We will do the comprehensive and systematic review of the Company Policies and the effective implementation of the same. A detailed study into the various compliances relating to statutes of Provident Fund, Employee St ate Insurance, Profession Tax, Income Tax and Labour/Factories Act.
Company policies are in line with the Statutes

Complying with different regulations

Proper maintenance of files/records

Identification of gaps or lapses and their regulation
Company policies are in line with the Statutes
The Audit team will study the company policies with relevance to the various laws and regulations.




The laws covered will be -

Employees Provident Fund Act(EPF)
Employee State Insurance (ESI)
Profession Tax
Income Tax
Karnataka Shops & Commercial Establishment Act
Factories Act
Complying with different regulations
The Audit team will study the documents relating to the aspects of monthly remittances and preparation and filing of monthly/quarterly/half yearly and annual returns
Proper maintenance of files/records
Review of files and records
Ensure the availability of original remittance challans
Ensure the availability of acknowledgement copies of returns
Documents relating to the assessment/scrutiny/notices by the Department
Display of Abstracts and Notices
Identification of gaps or lapses and their regulation
Detailed report on the gaps found during the Audit.
Suggestions to comply with the nonconformities