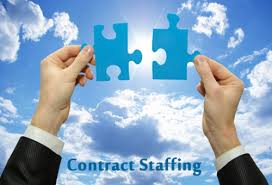 Candor Business Solutions provides reliable Temporary Staffing Solutions that offer you the ability to build your team strength without absorbing them as full-time employees, assist overloaded employees during critical times. We are one of the leading company to offer a full service, cost-effective, and efficient services to organisations that may not have the necessary infrastructure or inclination to perform these labour-intensive tasks. You Interview, Short list and Select candidates & we as your Temporary Staffing Agency, will complete the joining formalities.:
Highlights of our Temporary Staffing Services
Temporary employees who will stay on our rolls.
Standard contractual procedures that we will handle.
Payroll and personnel administration.
Statutory compliance, remittance of statutory payments, and related retiral benefits administration.
Employee registration under ESIC & EPF schemes.
Access to ESS module to these Temporary/Contract Staffing employees so that they can upload the Mandatory KYC documents.
Full & Final Settlements.